Do you have a friend who is mildly curious about Crossfit, but a little intimidated by the whole thing? Or maybe they want to work up a sweat and get their heart rate up but they have little interest in working on their 1 rep max back squat or deadlift.
If you do, your friend is a perfect candidate for this month's Bring a Friend Day. Bring a Friend Day is a great chance to get a free partner workout with your friend or loved one and expose them to some of the things you love about Solcana.
This month we're having Bring a Friend Day in the new space right next door because we want to show off our new membership option: Metcon. Metcon will be a whole lot like regular Crossfit classes, but there won't be a structured strength element. We will warm up, talk about the workout and make sure everyone is moving and scaling appropriately, then we'll throw down and have some fun. It will be a great chance to show a VIP of yours what Metcon classes will be like. Plus you'll get a great workout – if you're a Crossfit member you will have access to Metcon classes as part of your membership!
You both get a great workout. You both get to see what Metcon is all about. This is a pure and simple, good old-fashioned WIN-WIN scenario right here.
BUT THERE'S MORE:
If your friend signs up after attending Bring a Friend to Metcon, you get $25 off your next month of membership and they get $25 off their first month!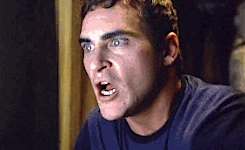 Here's the sign up. Only 10 spots are available (You + friend = 1 spot) so sign up TODAY.